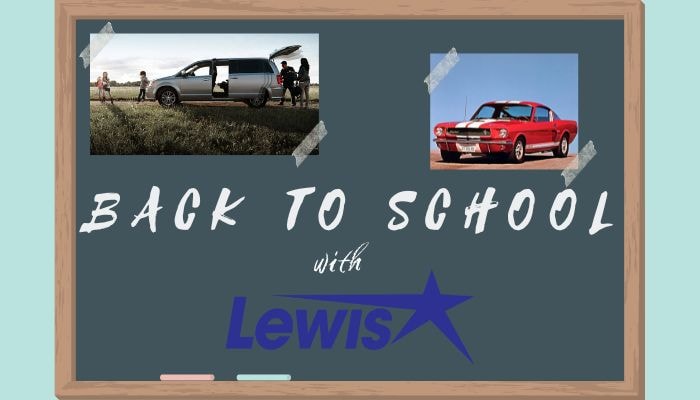 It's that time of year where families are getting ready to wrap up their summer and start getting their kids ready to start the next school year. Whether your kids attend Fayetteville High School, Prairie Grove Elementary, or are starting their first year of preschool this year, you've got one thing in common: it's time to start preparing for school supplies, bus schedules, signing them up for sports, and a busy couple weeks as everyone prepares. You'll probably want to make sure to get your 2022 Jeep Cherokee SUV checked out at our Fayetteville Jeep Service Department, for oil changes and other maintenance to make sure you're able to transition into all the drive time that the school year can bring. There's a few other Northwest Arkansas local resources you can rely on as well to help get you and your family ready for getting back to school.
One thing you can look forward to this coming weekend in Arkansas is the Tax Free Weekend, where retailers offer your purchases of school art supplies, clothing, school supplies and instructional materials, and even certain electronic devices. As you may know, sales tax can add that much more to your shopping budget, so taking advantage of this sales tax holiday in Arkansas with local businesses like Once Upon a Child, a locally owned children's resale store with locations in Fayetteville, AR and Bentonville, AR, and the local children's boutique Glitterbox, or even larger retailers like Wal-Mart and Target will help save you a bunch of money and keep that in your pocket instead.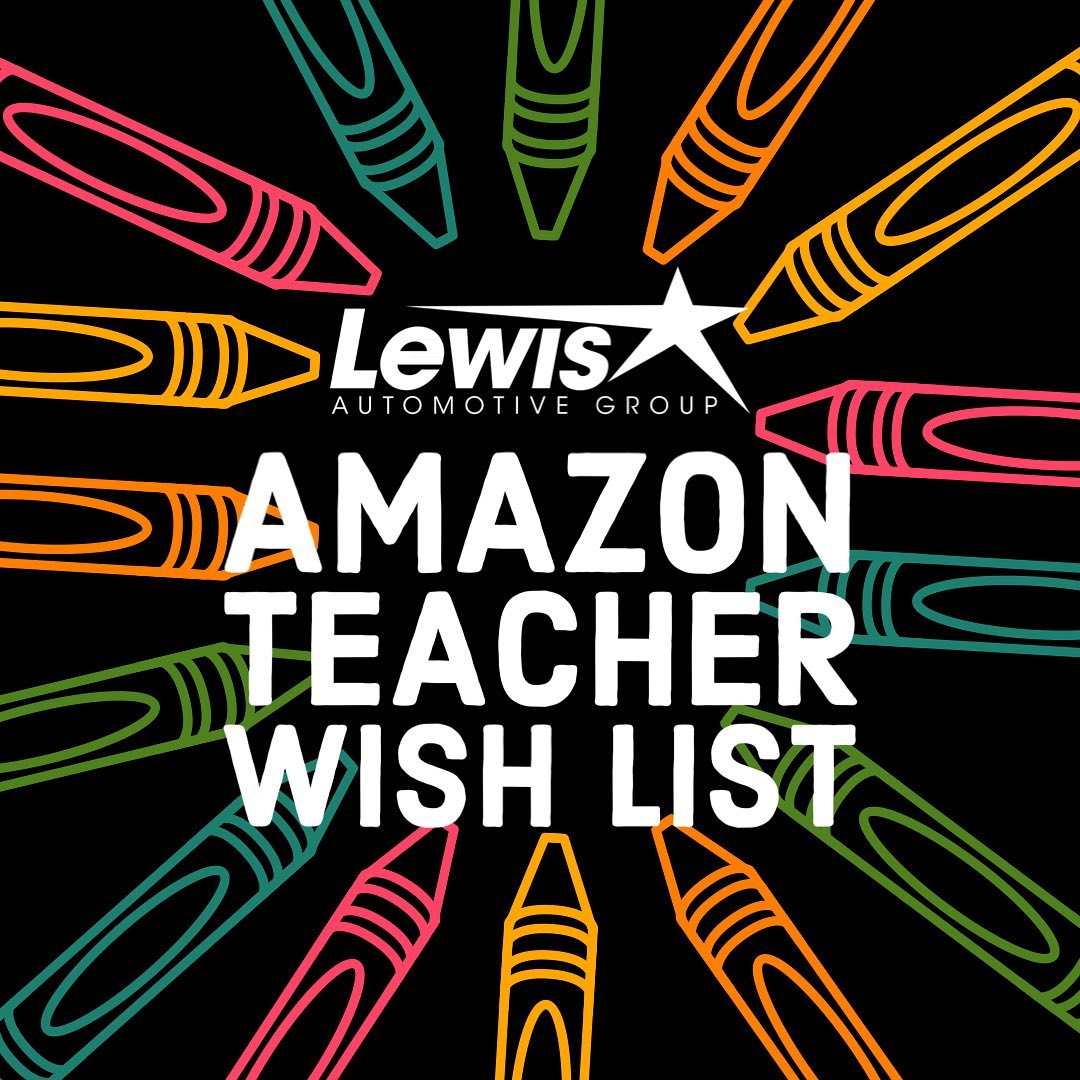 Of course, parents aren't the only ones stocking up on school supplies this time of year! Local teachers are preparing their classrooms for their next round of kiddos as well. While stocking up on supplies tax free is one way they can save some of their classroom budget, Lewis Automotive Farmington is also hosting their annual offer to help purchase items for local teacher's Amazon Wish Lists through their dealership's Facebook Page. Through August 12th, teachers can visit the page and drop their wishlist in the photo comments for the giveaway, to give the folks at Lewis Automotive Group the chance to help stock up as many items as they can for our local classrooms all around Northwest Arkansas.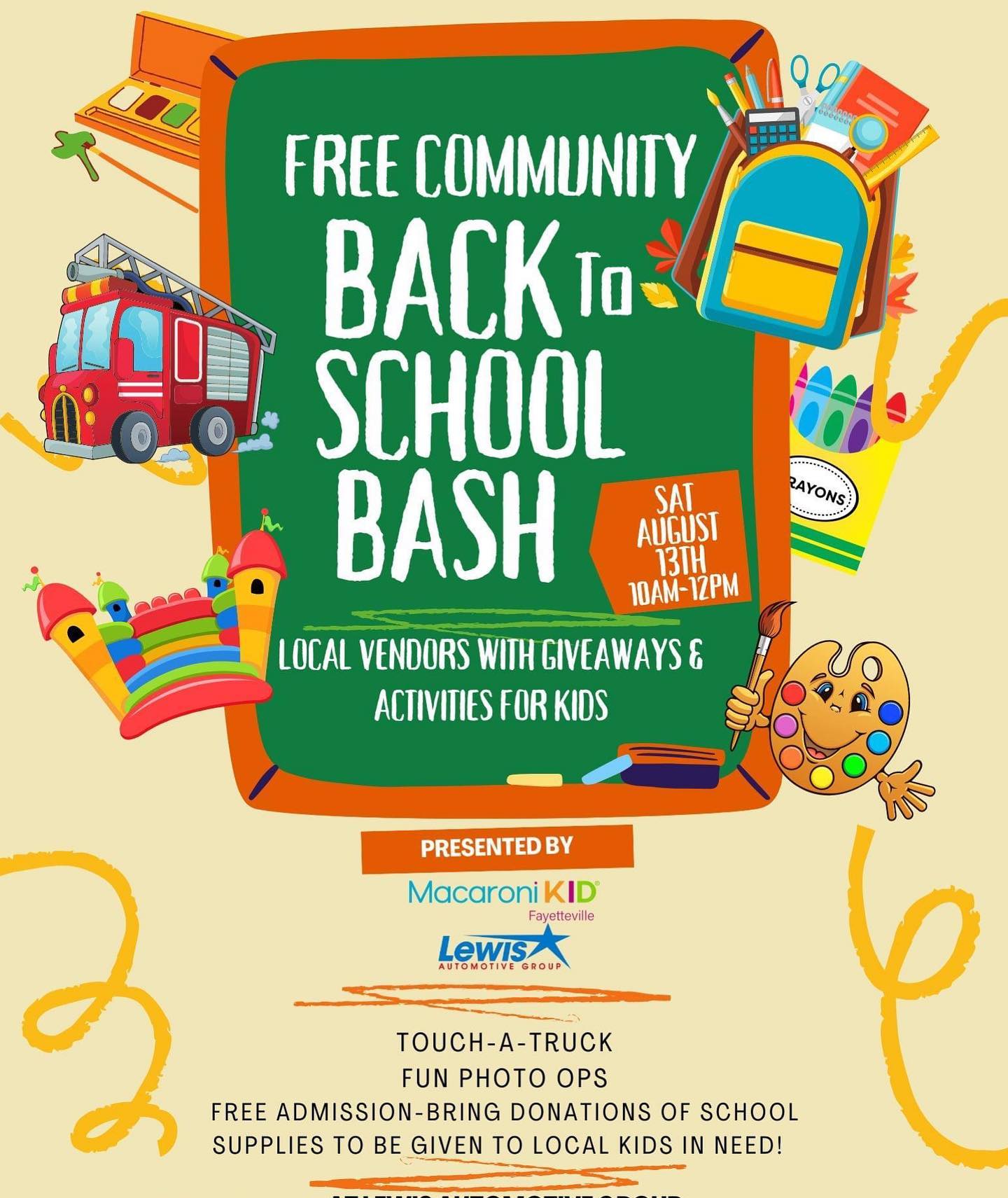 Another way that our team at Lewis Automotive Group is helping to get the community ready for back to school is by hosting a Back to School Bash at our Fayetteville locations along with Macaroni Kid Fayetteville, with a ton of activities and giveaways at their free community event. You'll get a chance to help out your NWA community members as well, and can bring along school supplies to be donated to other local kids in need. You'll get to take in a ton of activities with the kids like Touch-A-Truck and a bunch of fun photo ops, as well as getting to meet with some of the fantastic people at local after-school programs like karate, dance, and more. You might even get to take a test drive in that new 2022 Chrysler Pacifica Hybrid van you've been eyeing online, to see how it best fits you and your family's needs. Enjoying the new car experience, cold A/C, and premium sound system is one way to make your time in the school pick-up lines that much more entertaining!
Got any questions about our upcoming events and giveaways? Feel free to give our team at Lewis Automotive Farmington a call at (888)449-7832, or Contact Us online to reach out!